Donate Excess Food in San Francisco
Does your business have excess food?
Just package the food and fill out the online donation form.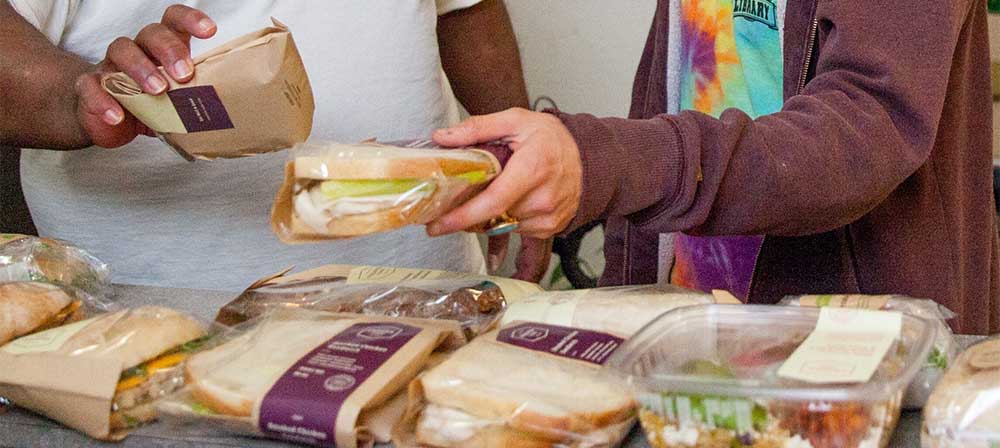 How It Works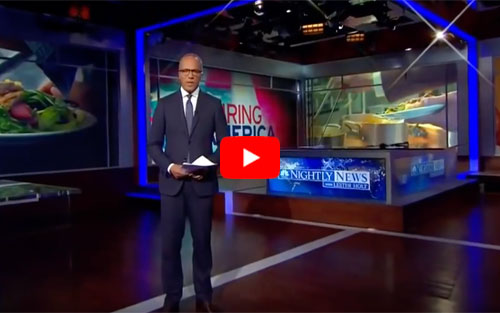 A volunteer from Food Runners (or our truck driver) will pick up your donation and deliver it to a suitable feeding program in San Francisco.  If you call in the morning a volunteer or our truck driver will come that same day. If you call in the afternoon, Food Runners will will try to come before the close of work.  Any amount of food is welcome.
Large amounts of non-perishable food, such as canned or frozen food should be donated to the San Francisco Food Bank (415) 890-5432.
You're protected by law from liability! Donors of food are protected from legal liability by both state and federal laws. Learn more.
Late Night Donations
For late night donations you are welcome to take the food yourself to Walden House, the kitchen door is on the northeast corner of Fillmore and Hayes
Please call (415) 701-5100 to let them know you are coming.
Food From Your Home
If you have food to donate from your home, you can take the food direct to any one of these recipients.
Here is a video of Mary Risley, the founder of Food Runners, showing how to make a bucket of soup with what you have on hand to take to a neighborhood shelter.
Food Runners Donors
Have you ever wondered what happened to the excess molasses glazed cocktail ribs at the last gala or catered event you attended? Companies like Melon's Catering, Fork & Spoon and Taste Catering and many more call Food Runners. Paula Le Duc Fine Catering called Food Runners following the San Francisco premier of Pixar's "Ratatouille." Food Runners picked up over five hundred mouth watering Croques de Monsieur sandwiches that would have otherwise gone in the garbage.
What do you suppose grocery stores do with bananas that begin to turn brown, or crisp, juicy apples that get a bruise from sitting at the bottom of the display? Stores like Whole Foods and Faletti Foods call Food Runners.
Were you in the office the day that lunch meeting for forty got cancelled after the gourmet Indian buffet had already been delivered? When it happened at Calvary Asset Management, they called Food Runners.
All over greater San Francisco, businesses that care about alleviating waste and ending hunger are calling Food Runners. Food Runners volunteers happily pick up their excess perishable and prepared foods and deliver it immediately to local shelters and food programs in need.
Corporate cafeterias like the ones at Zynga, Google and Twitter do it. Photography studios like Maren Caruso Photography or Marshall Gordon do it. Bakeries like Kara's Cupcakes and SusieCakes do it. Restaurants like Kokkari, and Piperade do it by joining Food Runners Planned Overage Program in which a restaurant prepares a main course for 25-30 people each week specifically for Food Runners to deliver to a shelter.
Our Food Donors Include:
Wholesalers, retail groceries, cafes, caterers, farmers markets, restaurants, hotels, takeout stores, bakeries, hospitals, schools, corporate cafeterias, special event planners, and food photographers.
Planned Overage Program -- Participating Restaurants
The following restaurants cook extra food especially to help feed the hungry in San Francisco! Thank you!